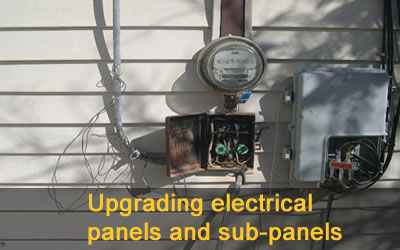 About Our Painting Services
Most electrical jobs require more than a general home-owner's knowledge and it's definitely an area where one ought to err on the side of caution. Our services employ well trained, licensed electricians who are fully equipped to meet whatever electrical needs you might have.
Our Values
• Our services are ingrained with sincerity, loyalty, and a trustworthy morality not only with our team, but with our final product as well. It is immensely important to us that every customer receives a hassle-free, outstanding experience each and every time they use our services.
Reliability
• With the integrity of our business and our dedication to meeting the needs of the customer at the forefront of our priorities, we understand a vital part of our service is responding quickly and consistently to whatever needs the customer expresses.